DOUBLE ERUPTION: Jan. 28th began with not one but two major eruptions on the sun. Separated by more than a million kilometers, the two blasts occurred almost simultaneously on opposite corners of the solar disk. Click on the image to view a movie recorded by NASA's Solar Dynamics Observatory: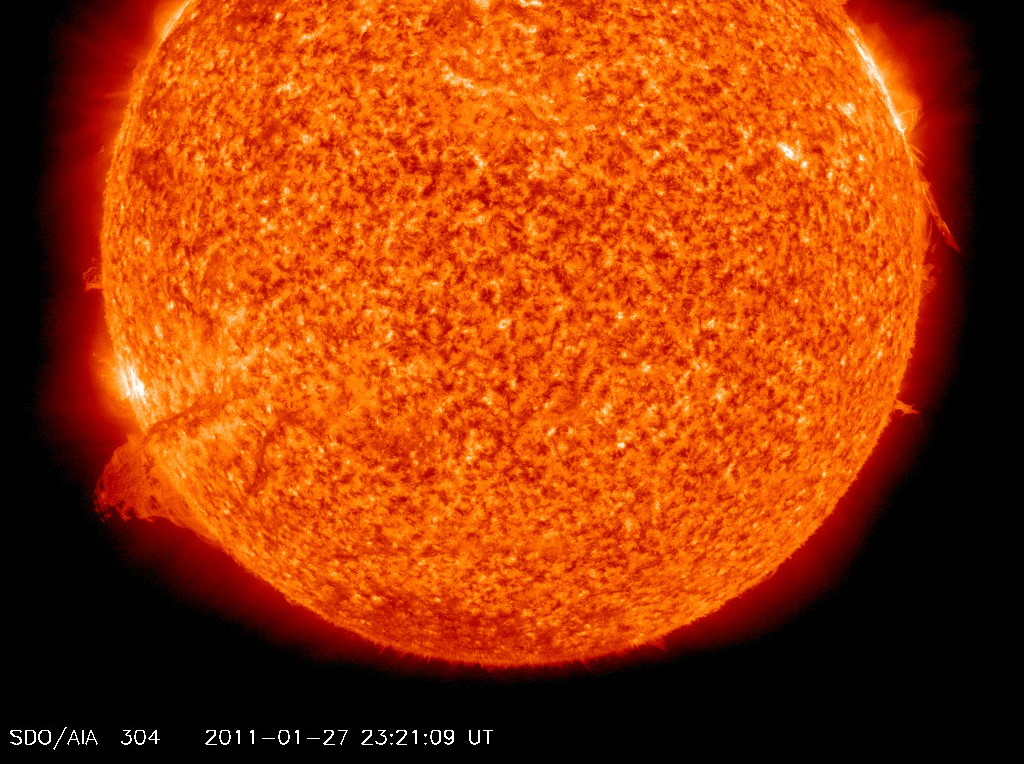 The New Normal
In the 
last article
 I wrote I mentioned that we were in the throes of some unprecedented geomagnetic activity due to a significant global rebalancing spurred by a magnetic pole shift….or visa versa. I also mentioned that "
most likely, these natural events will continue to take place and maybe even increase as the earth sustains her transition into higher consciousness."
Well today, the Pleiadian High Council confirmed that this year and onward there will definitely be an increase in geomagnetic activity…not that this is new news, just a confirmation that what we have been feeling recently around the world is related to the increased levels of light now capable of penetrating the planet thru/due to these various geomagnetic phenomenons: solar winds, solar flares, CME, etc.
The PHC want us to know that this level of intensity is actually the "new normal" that we will all eventually adapt to, and that these energies are here to stay.
This is helpful to understand because just as we are already seeing, in the coming days there will be an increase in volatile weather patterns in addition to human emotional uprisings, protests, revolts, etc., as mood swings border on the extreme due to these magnetic fluctuations. The light of truth is becoming impossible to resist and we will be witnessing this more and more on the global stage, just as it is becoming unbearable to live without the light of truth in our own lives. In other words, once we feel the blissful, transcendent connection to our power Source, we literally can't bear to live without it…this is becoming more and more clear to each of us.
And for those who are up to vibrational snuff and have been actively preparing (purifying) to journey into oneness, I am hearing that these intensifying energies will push us completely into the unity timeline which will enable true neutrality... feelings of peacefulness and objectivity in the way that we relate to the rising global pressures.